THERAPEUTIC AREA EXPERTISE
With experience in populations ranging from pediatrics to geriatrics, conditions both common and rare, and domestic and international settings, from tertiary care centers to managed care settings, Health Outcomes Solutions has the experience to meet your outcomes research needs.
Health Outcomes Solutions brings years of experience in a wide range of therapeutic areas, patient populations, and settings. Many are listed below.
AUTOIMMUNE DISEASES
CARDIOVASCULAR
Hypertension
Myocardial infarction
Deep vein thrombosis
CENTRAL NERVOUS SYSTEM INCLUDING MENTAL HEALTH
Stroke
Migraine
Sleep
Parkinson's Disease
Alzheimer's Disease
Depression
Schizophrenia
Pain
ADHD
DERMATOLOGY
Acne
Psoriasis
Onychomycosis
Chronic idiopathic urticaria
ENDOCRINOLOGY
Diabetic ulcer
Type 1 and Type 2 diabetes
Osteoporosis
GASTROENTEROLOGY
GERD
Ulcers
Eosinophilic esophagitis
Dyspepsia
GENITOURINARY
Chronic kidney disease
ESRD
Overactive bladder
HEMATOLOGY-ONCOLOGY
Cancer: Breast, lung, colorectal, head and neck, thyroid, pancreatic, prostate, melanoma
Hematologic: immune thrombocytopenic purpura
Supportive care for anemia, neutropenia, nausea and vomiting
INFECTIOUS DISEASE
HIV
Otitis Media
Hepatitis C virus
RESPIRATORY
Asthma
COPD
Allergy
Cystic Fibrosis
RHEUMATOLOGY
Rheumatoid arthritis
Osteoarthritis
Gout
WOMEN'S HEALTH
Gynecology
Birth Control
Fibroids
Hysterectomy
Incontinence
OTHER
EXPERIENCE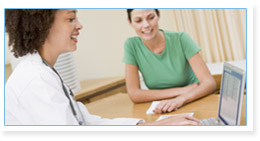 HOS has experience working on a variety of projects, ranging from the development of patient-reported outcomes (PRO) questionnaires, to analyzing PRO data, to preparing final reports, PRO dossiers, manuscripts, and presentations.

SEE SOME OF OUR EXPERIENCE >